Check the upcoming
SHOWS
page for gigs...
and the
AUDIO
&
PRESS
pages for more.
NEWS -
2020-2014
☛
2013-2011
...
2010-2003
...
2002-1997
.
NEWS on TWITTER
Jeremy Kolosine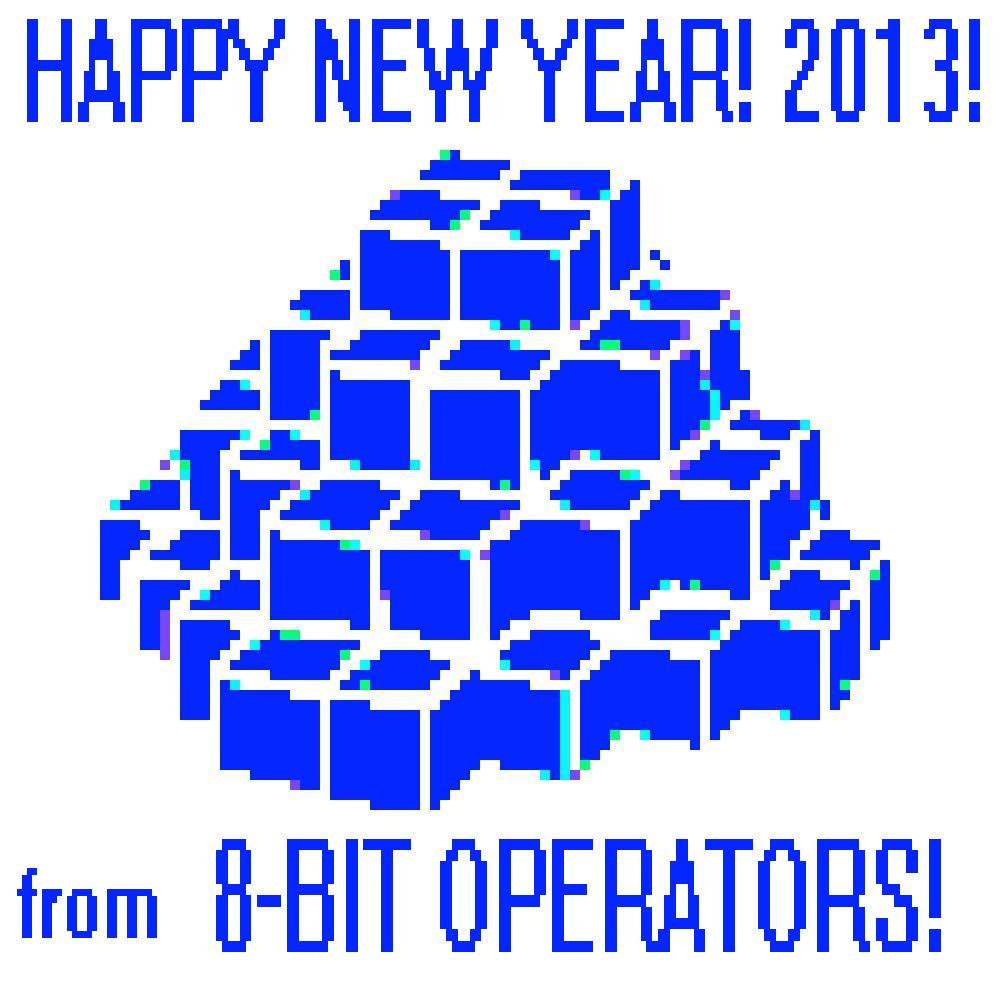 12/12/2012:
OUT NOW!
8-Bit Operators presents Crack That Chip! Devo Tribute! Paying homage to a great American group who were
conceptual and tangible minimalist punks before there was such a thing back in 1974, and to this day for that matter.
So here we go again covering tracks in hard-chip micro-digital space-punk electro-funk music style.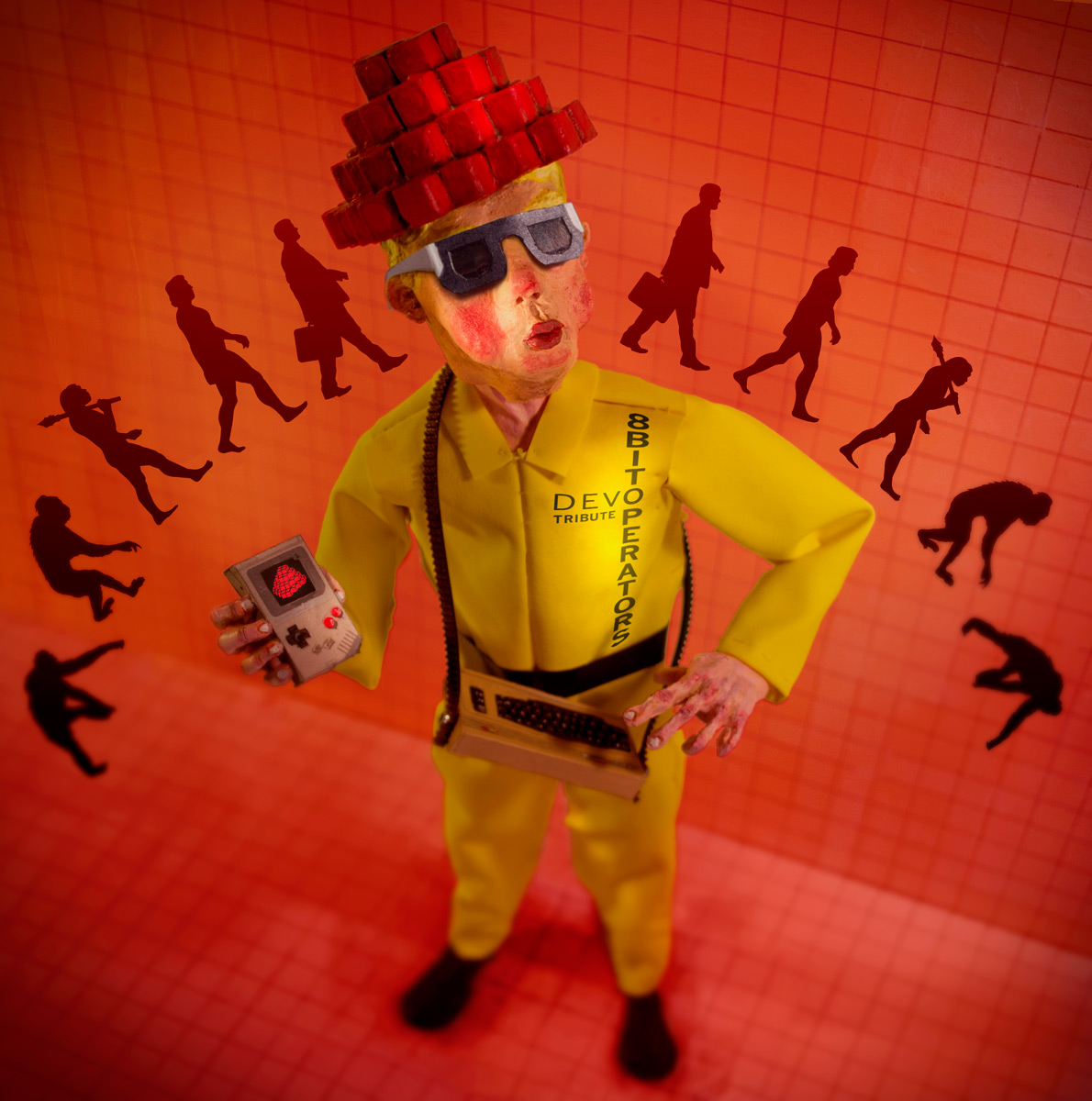 8-Bit Operators - DEVO Tribute - "Crack That Chip!"
11/06/2012:
11/06/2012: FREE DOWNLOAD!
8-Bit Operators - "Freedom Of Choice (ELECTION DAY FREEMIX)"
*FULL LENGTH 17 SONG ALBUM RELEASE ON 12/12/12 ! *
8-Bit Operators - DEVO Tribute - "Crack That Chip!"
Futurisk - Lonely Streets Remixes now available for download on
AMAZON
,
iTUNES
,
JUNO
,
ZERO"
&
CLONE
.
Remixes by Chris Carter (Throbbing Gristle, Chris and Cosey), Prince Language( DFA RECORDS), COMPLEXXION and Tom Furse (The Horrors)
Also still available!
Futurisk - Lonely Streets Remixes 12 inch
(Featuring Chris Carter, Prince Language, COMPLEXXION, and Tom Furse) on Minimal Wave /Cititrax.
Available at
Minimal Wave
,
Juno
,
Boomkat
,
Rush Hour
,
Midheaven
,
HHV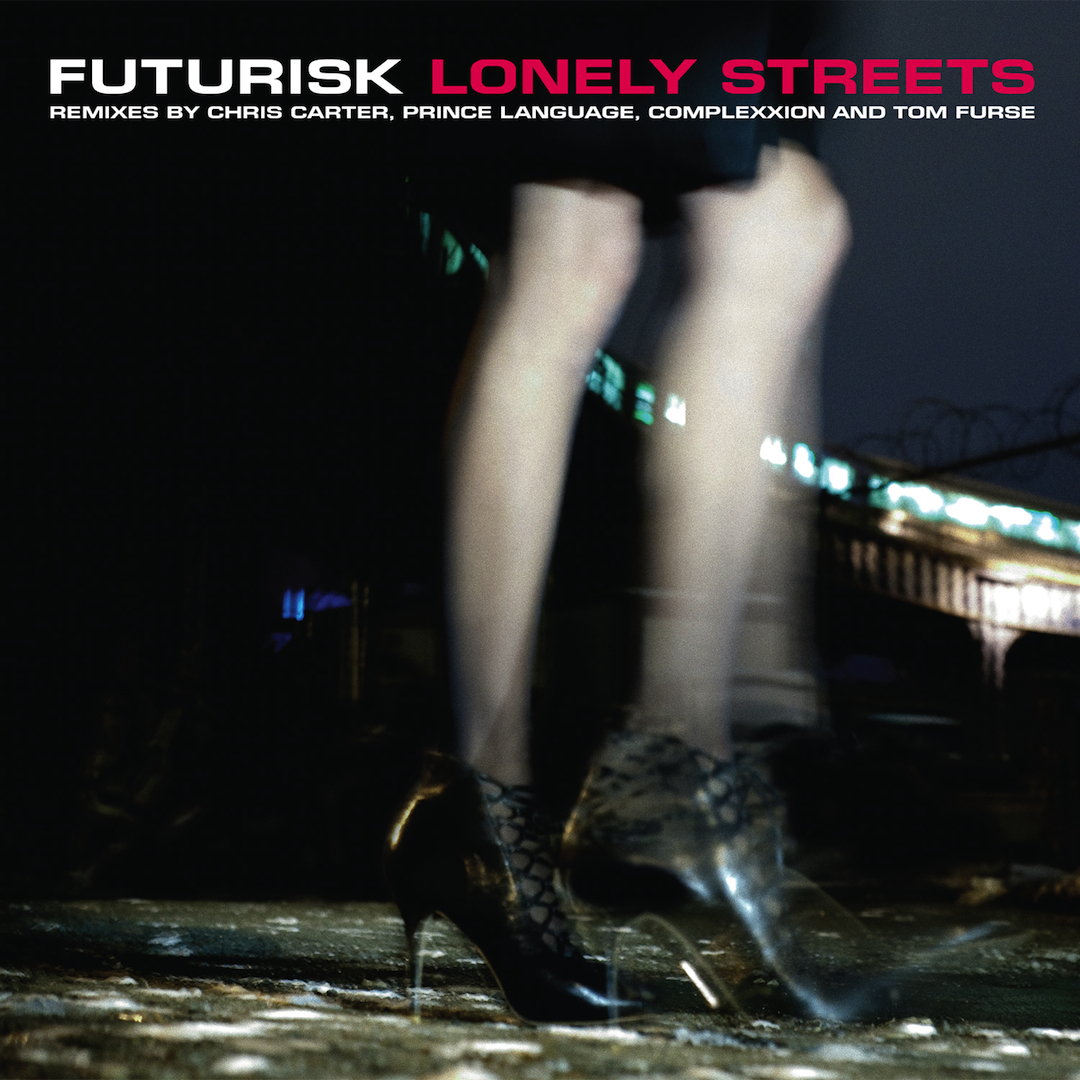 NOW AVAILABLE...
RECEPTORS - SLEEPER *DELUXE* EDITION :
*09/08/2011:
Minimal Wave's Veronica Vasicka interviews Futurisk's Jeremy Kolosine for
The Quietus
.
*09/04/2011:
Futurisk on
Dangerous Minds
.
*08/24/2011:
Upcoming movie
INVISIBLE BANDS
will feature early South Florida punk scene including rare Futurisk video clips & interviews
*08/22/2011:
Receptors
»
Korg DS-10 Archives 2008 - 2010
Korg DS-10 Archives 2008 - 2010
Receptors 24 tracks (105:07)
RECEPTORS "Korg DS-10 Archives 2008 - 2010"
In addition to the 50 plus Nintendo DS/ Korg DS-10 tracks that RECEPTORS released during 2008 thru 2010 (3 albums & 2 EPs), there were also another 100 or so DS-10 tracks I recorded during that period that remained unreleased, until now. Here for the first time, and for free download are the best 20 of those previously unheard tracks, plus 4 alternate variation takes.

For your convenience, here's a link to the full album zip file:
http://receptorsmusic.com/Receptors-Korg_DS-10_Archives_2008-2010.zip
*08/04/2011:
Receptors - PROjector inJECTOR by Receptors
*07/31/2011:
Receptors : Music_For_PROject_proJECT
Click
HERE
for the
FREE DOWNLOAD
of
RECEPTORS
ambient/improvisational
chipmusic backdrops for the
PROject proJECT
event in Roanoke, Virginia on July 22nd, 2011.
All performances are created and programmed on the Nintendo Game Boy
(using Nanoloop 1.5)and the Nintendo DSi (running Korg DS-10 and M01.)
*07/24/2011:
Receptors - Vigil Auntie by Receptors
*07/21/2011:
CoS Audiography:An Interview with Jeremy Kolosine, part 6
*07/12/2011:
"PROject proJECT is super happy to announce that Jeremy Kolosine / Receptors will take a break from his 2 year hiatus from live performance
(and 4 years since he last played in Roanoke) to provide an ambient / improvisational micro-chipmusic backdrop using 8-bit/16-bit Nintendo GameBoy and DSi."

Home About The Projectors The Projects Thank you!

Receptors will provide ambient/improvisational chipmusic backdrop pieces for Matt Ames ' projections on the Dorothy Gillespie mural at PROject proJECT tonight starting at 10pm. I'll perform a piece titled "Artillery Girls, Parts 2,3 & 4" as well as stripped down,slowed down variations on some of my other pieces, all performed on Gameboy and Nintendo DS.
Layout map event schedule


*07/11/2011:
CoS Audiography:An Interview with Jeremy Kolosine, part 5

*07/09/2011:
http://www.receptorsmusic.com/nintendographics.html Receptors GIF/MP3 mashups. Music and animation created entirely Nintendo DSi running Korg DS-10 and Flipnotes.(thanks Evan Roth for mashup source code)

*07/08/2011:
Receptors - LvR by Receptors Free d/l. Recorded 2006, from unreleased Receptors album "LO" .

*07/02/2011:
Futurisk - Lonely Streets Remixes now available for download on AMAZON, iTUNES, JUNO, ZERO" & CLONE.

*06/30/2011:
ELLE Magazine: Minimalism to the Max: Veronica Vasika .Futurisk in VV TOP 5.

*06/28/2011:
CoS Audiography:An Interview with Jeremy Kolosine, part 4

*06/24/2011:
Futurisk - Lonely Streets Remixes Download NOW available at JUNO DL!
Remixes by Chris Carter (Throbbing Gristle, Chris and Cosey), Prince Language( DFA RECORDS), COMPLEXXION and Tom Furse (The Horrors)


*06/21/2011:
CoS Audiography:An Interview with Jeremy Kolosine, part 3

*06/20/2011:
Astralwerks' "We Dig This" Blog on CoS' Kolosine/8BitOps interview

*06/13/2011:
CoS Audiography:An Interview with Jeremy Kolosine, part 2

*06/06/2011:
CoS Audiography:ďAn Interview with Jeremy Kolosine, part 1

*05/17/2011:
Every Bad Girl Deserves Futurisk!
OUT NOW! Futurisk - Lonely Streets Remixes 12 inch vinyl.
Remixes by Chris Carter (Throbbing Gristle, Chris and Cosey), Prince Language( DFA RECORDS), COMPLEXXION and Tom Furse (The Horrors).

on Minimal Wave /Cititrax.

*05/05/2011:
FACT Mag on Futurisk "Lonely Streets Remixes"(coming soon)

*04/15/2011:
Minimal Wave press release for Futurisk "Lonely Streets Remixes"( includes soundclips )

*04/14/2011:
Matrixsynth on upcoming Futurisk remixes ( includes soundclips )

*04/05/2011:
Futurisk Lonely Streets press release on Takako

*04/04/2011:
Futurisk get the Cititrax treatment

*03/26/2011:
Congrats to 2 Player Productions , our friends who brought us "Blip Festival: Reformat The Planet". Their Kickstarter campaign netted over $210,000 for their next project, in the top 3 or 4 of all Kickstarter fundraisers.

*03/24/2011:
Peter Swimm & Pixelh8's chipmusic comp for Japanese earthquake/tsunami relief, Chip In:Japan! has exceeded it's $5,000.00 goal in just over a week, but you can still donate even a small amount and gain access to the 100 track collection of chipscene songs just for doing so(including an exclusive Receptors track "Brainstem".)

*03/10/2011:
Minimal Wave on Red Bull Music Academy

*03/09/2011:
COMING SOON!


*02/26/2011:
Now on Youtube: Receptors - Trans Europe Express(8-Bit Operators - Kraftwerk cover) from 2007.

*02/16/2011:
Download FUTURISK MP3 & WAV at Juno DL, iTunes, Amazon, Boomkat, OtherMusic, Clone & Zero".

*02/14/2011:
Happy Valentines Day, not-so-New Romantics! For the first time ever, Futurisk on iTunes!

*02/13/2011:
With LCD Soundsystem's final shows looming, here's my 2007 Gameboy Ringtones Receptors did for James Murphy. They're all here and here.

*02/10/2011:
Why the re-issue? Why the remixes?

*02/02/2011:
Coming soon. Futurisk remixes by Chris Carter(Throbbing Gristle,Chris & Cosey), Tom Furse (The Horrors), Prince Language (DFA, Editions Disco) and Complexxion from the UK !

*01/19/2011:
Check out the Swiss Radio Stadtfilter High Noon radio show this Friday,January 21st, hosted by veteran pixel-artist and Micromusic.net curator Paco Wanga Manzanares.
This month's edition features conversation with Jeremy Kolosine, including, but not limited to his work with Futurisk, Receptors and 8-Bit Operators.
Tune in or catch the live stream here at 12:00 CET.

*01/02/2011:
HAPPY NEW YEAR!
With the coming of 2011, Jeremy Kolosine has embarked on an analog/ digital/ multi-instrumental compositional project intended for release in 2012. Stay tuned!



NEWS - NOW-2014 ☛ 2013-2011 ... 2010-2003.


8-bit futurist | electro-funk | space-punk /// music & content: copyright 2000-2011 jeremy kolosine / ReceptorsMusic/ Clark Humphrey Records / No Phase Records /// o'buckley - webdesign